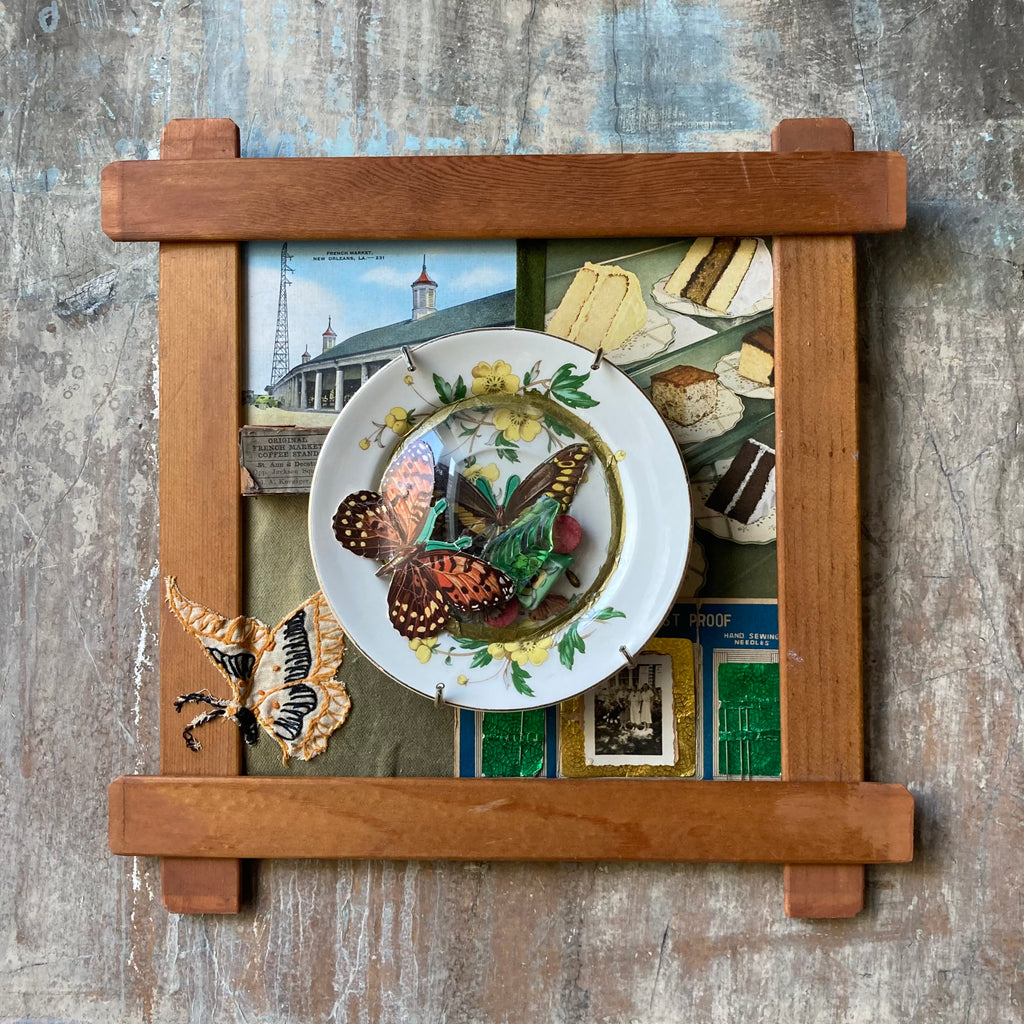 French Market Butterfly Cake - Original Artwork
$ 250.00
13" x 13" Mixed Media Assemblage on Wood Panel
Sue Wille has been making and showing art consistently since the late 1980s. In 1999, she moved from the 9th Ward of New Orleans to a cabin in Fairview, North Carolina. During the early 2000s, she maintained studio space in her husband Lance Wille's print shop, Hand-cranked Letterpress, on Tingle Alley in downtown Asheville. In 2009, she and Lance moved their studios into their home in the Haw Creek neighborhood of Asheville.

The current series, "The Hands That Feed You," explores the connections between food, culture, and history. The assemblages contain found objects, ephemera, and vintage household items. "I'm drawn to using materials that bring their own history to my work."
Her art is in the permanent collections of Musée International des Arts Modestes in Sète, France; the Jerry Lee Lewis Museum in Ferriday, Louisiana; and private collections tha include many musicians, music writers, and lovers of Southern culture, including Lucinda Williams, Al Green, Mrs. Roy Orbison, Jim Lauderdale, Holly George Warren, Susan Sarandon, and Harry Shearer. Although her art has been shown extensively throughout the United States and France, the upcoming show at at Horse+Hero will be one of few opportunities to see her work here in Asheville. In the fall of this year, her art will be included in the Outsider Art Fair at the Atelier Richelieu in Paris, France.